At the maternity wing of St. Francis Hospital, Nsambya in Kampala, a first-time mother has been in intensive care for close to two months.
Her precious little bundle, whom nurses at the facility have named Elizabeth, is also fighting on her own at Camilla Neonatal Ward.
Elizabeth arrived before time, at six months. The conditions which doctors can't easily divulge are what have left the mother stuck at the Critical Care Unit since February.
"I don't know how her mother is doing. She is in Intensive Care, and I can't see her," says the grandmother Hamidah Nakalanzi who is at the ward to provide intermittent skin-to-skin care to the baby.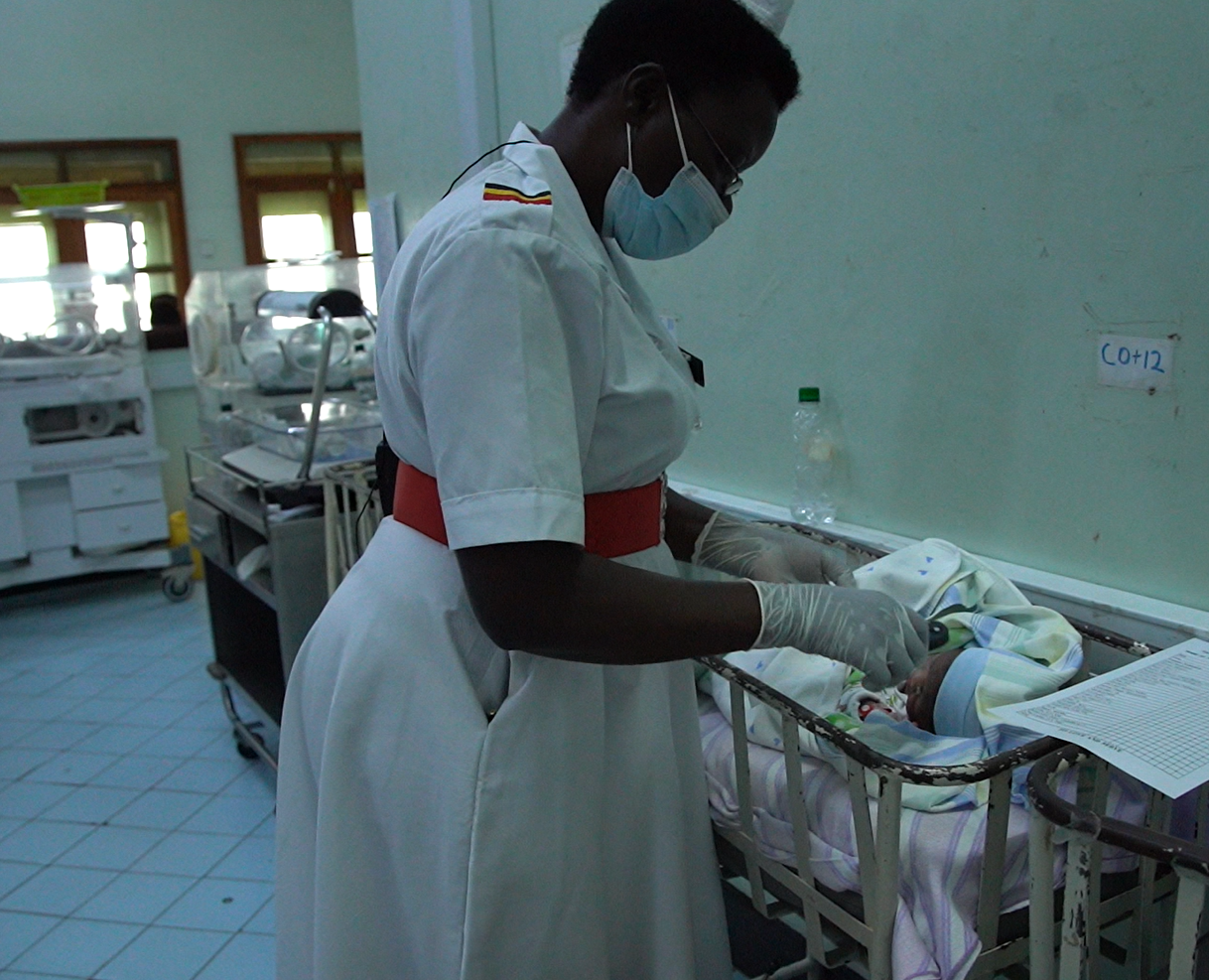 Also known as "Kangaroo mother care", the World Health Organization (WHO) has recommended skin-to-skin as the best alternative care for low-birth-weight infants in low-resource settings like Uganda, which grapple with neonatal mortality rates due overcrowded nurseries, inadequate staffing, and lack of equipment.
It involves holding the baby against a bare chest of the caregiver to provide extra warmth because most preemies can't maintain their temperature well.
"I have to fully avail myself to ensure that the baby is receiving the warmth she needs. I only leave for lunch or when she is being taken for the regular medical examination," she explains. But the 60-year-old lacks another crucial element to support Elizabeth's fight. It is breast milk.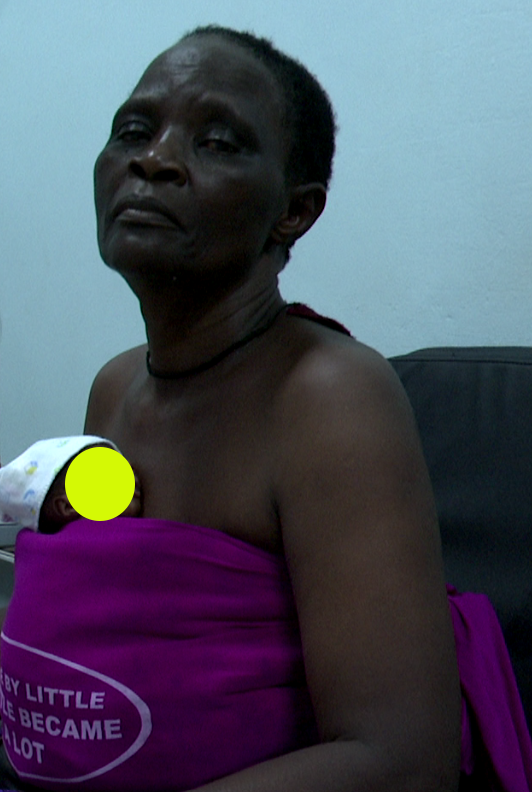 Medical experts say breast milk is the best food for preterm infants as soon as their digestive maturity allows  proteins and lipids.
Dr. Victoria Nakibuuka, a Neonatologist and Pediatrician at the Hospital says the milk for neonates should come from their mothers or if not available, then donor human milk can serve the purpose because "breast milk is a cornerstone of their survival and brain development".
After a long period of research and resource mobilization, her efforts birthed Uganda's first human milk bank in November last year (2021), which is now serving preemies at the hospital and other parts of the country.
About 226,000 babies are born in Uganda prematurely out of around 1.4 million births registered annually according to the Ministry of Health.
Officials have associated preterm births to illnesses such as malaria, diabetes, hypertension and infections of the reproductive system such as syphilis which most mothers especially in rural Uganda face.
A 2019 survey done by Dr. Walufu Egesa, a perinatal-neonatal expert indicates that death rate among children born prematurely is about 31.6 percent in some hospitals across the country.
Dr Nakibuuka says the three billion shillings human milk project is a women-for-babies support initiative, which seeks to bring together mothers who have breast milk beyond what their babies needs to address nutritional gaps for preemies.
-A call to save life-
If the nutritional challenge is solved, Dr. Nakibuuka believes others can be addressed with innovation and collaboration.  She has preached the message among mothers who deliver their babies from here.
"We move around different maternal wards looking for potential milk donors. It's also easy for them to give out milk to save her neighbor's baby whose life is at stake," explains Dr. Nakibuuka.
The milk is not directly expressed from the donor to the baby. Before donation, mothers are required to complete the screening cycle for the purpose of determining the health and lifestyle of a donor.
The hospital keeps and maintains a medical record for every milk donor throughout the period of offer. Mothers have to go through regular medical checks throughout the period of donation.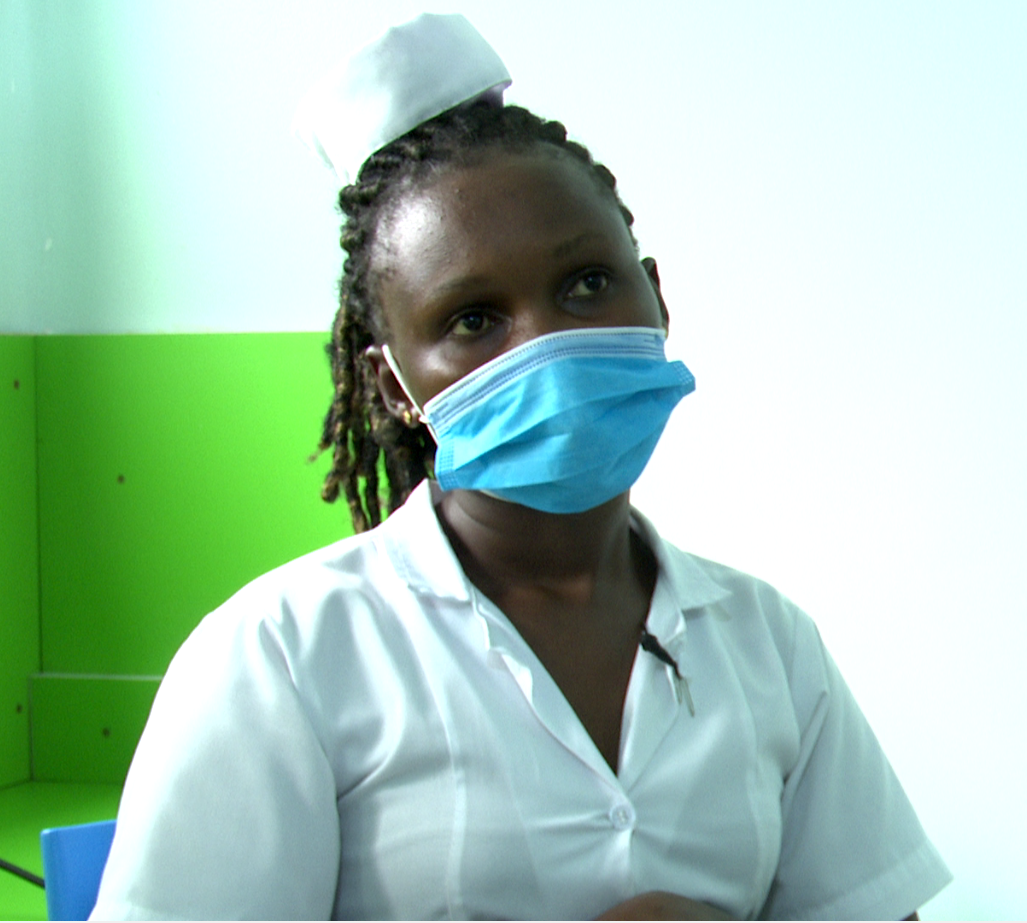 This is done because "the risks for the babies who depend on donated milk are quite costly", according to Barbra Nalubwama, the nurse in charge of the pre-assessing mothers, before the expression.
The dangers include exposure to infectious diseases like HIV,  chemical contaminants (especially for mothers on drugs and alcohol), among others.
"There is a questionnaire provided to the mother under the doctor's instruction. It contains all medical information, lifestyle, and biodata," Nalubwama says.
The collected milk then goes through a long process of screening, testing, and pasteurization. It is stored and marked according to each donor.
Every day, about 8 mothers come here to express milk. Namusisi Gloria, is just one of them. The first-time mother relates human milk donation to "all other efforts done to save life".
"I decided to donate because there are many mothers who are taken in Intensive Care Unit (ICU) immediately after birth or before giving and they cannot breastfeed their babies. I could not stand seeing babies die yet I have more than enough for my baby," she explains.
-Eligible recipients-
Although the facility's optimum capacity is 250 liters, it is still operating below the volume. Dr. Nakibuuka is still looking for more donors. She has undertaken to supply other regional referrals grappling with nutritional challenges for preemies.
At Nsambya, baby Elizabeth is among the four that depend on the bank on a daily basis. Other dependents are neonates whose mothers who have difficult producing breast milk in the first hours of child-birth.
"I have managed to provide Elizabeth with the warmth she needs. But can't tell how things would have been if it was not for the milk. It has helped her grow like any other child," grandmother Nakalanzi says.
Dr. Nakibuuka however notes that the  bank won't serve mothers who are hesitant to breastfeed.
"Several young mothers perceive breastfeeding as backward and unstylish. These do not qualify to be recipients! Breast-milk is only received by babies who may be premature or have severe illnesses and need it to thrive," she concludes.
-Ends-