With long braids neatly tucked in her head, punch mitts in hand, Mercy Mukankusi can be heard meters away roaring instructions at her trainees in call-and-reply drills during the routine evening drills.
Uganda's national female boxing coach also runs Zebra Boxing Club in Bwaise, one of Kampala's overly populated neighborhoods.
For the past two years, the number of young men and women who gather at the club every sunset to punch the evening away has been rising.
For Mukankusi, it is an "amazing experience and opportunity" to nurture talent, train girls in self-defense, and counter gender attitudes and misconceptions.
"We have fought hard to reach here. In the past, a woman in boxing was considered a social misfit. Parents and the community were strongly against it," Mukankusi explains.
The country's boxing sport governing body, Uganda Boxing Federation (UBF) says only 30% of their fraternity are women. Attracting women to boxing has been hindered by gender attitudes and discrimination, limited training facilities, and the absence of structures to identify and support talent.
In 2019, the UN Women and UNAIDS powered UBF with $30,000 to promote positive masculinity as a way of providing opportunities, as well as embracing skills development and education for young girls involved in boxing.
Informal settlements like Bwaise are also a boxing talent spot. Mukankusi is using her skills in the ring to solicit female talents in this community but with a very different stamp; including men in the training sessions.
"When girls see you training men, it boosts their degree of confidence that things are doable," she explains.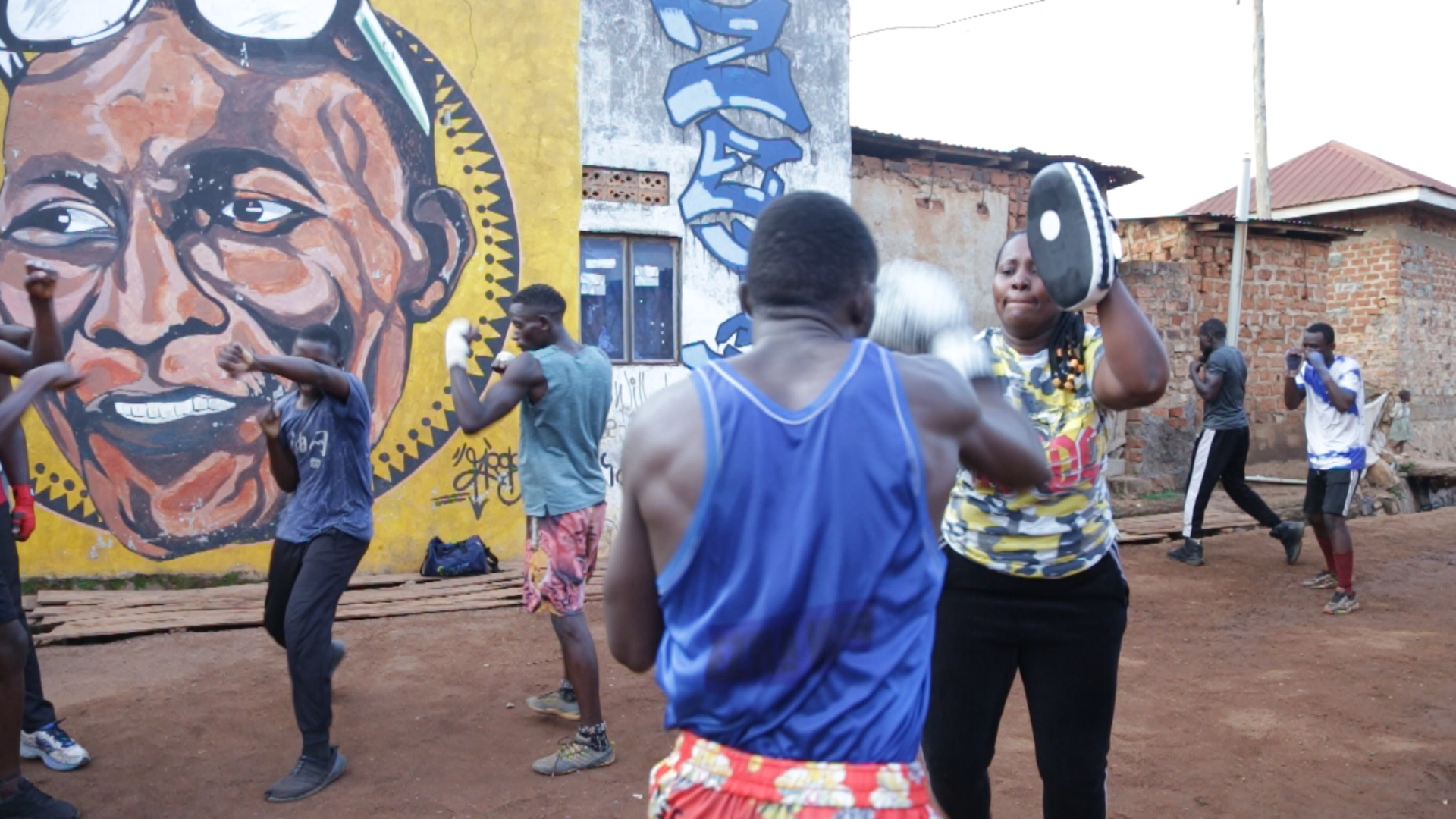 The Ministry of Lands, Housing, and Urban Development say up to 64% of the total urban population lives in slums and informal settlements given the rate at which people are crowding in towns and cities across the country.
These informal settlements are also a fertile ground for crime, which manifested in not just a subculture of gangs but poverty and unemployment.
However, Mukankusi says boxing drive can be a tool to stabilize her community and inspire young men to work harder and stay afloat in trying situations.
"Our concept is to bring people together to share challenges and possibilities while staying fit and up to any challenge. With the respect boxing commands here, very many are coming along and they getting inspired," she explains.
The club engages trainees in financial literacy sessions and strives to see that most of their recruits have a daytime job or are engaged in employment activity.
"We don't want to be a hub for thieves. Before you embark on training you, we want to ensure that there is an economic activity you are engaged in. We don't charge people to come and train with us," says Moses Nyiro, an assistant coach at the club.
The art of coaching men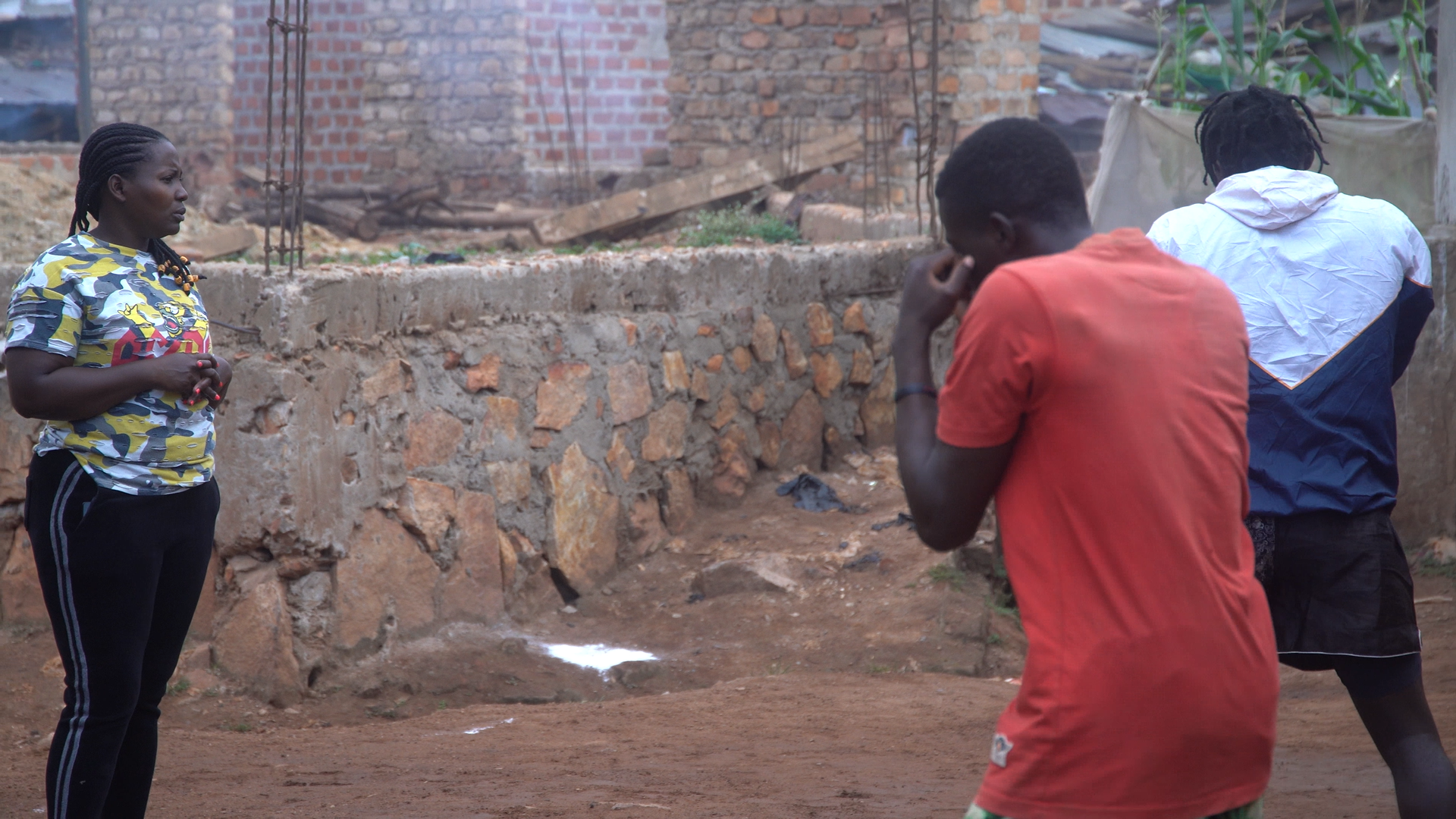 Mukankusi entry into a largely male-dominated sport was triggered by a love affair with Uganda's fallen boxing kingpin Zebra 'Mando' Senyange, but it was not the beginning of it all.
"I first trained handball, netball, basketball, volleyball, football, and then kick-boxing. I later settled in Boxing as I felt it fitted my physique. Meeting and getting married to a boxer was just the icing on the cake," she explains.
And this at times sits at the core of stereotypes around her from the community to the people she trains. She remarks that when people see a woman training man, they hold strong doubts about if they are up to the task.
"Until you prove to them that you know what you are doing, embarrassingly, many men will see you as a joker," she adds.
Henry Kato is looking to be Uganda's next boxing star and is banking on Mukankusi's skillset to meet his dream. He was recruited here about a few months ago to train in self-defense but to him, boxing is now worth a life's bet.
"In boxing, we are groomed with a lot of respect. What matters in this sport is that you are skilled and experienced. Coach Mercy has loads of that and we have a lot to learn from her," remarks Henry Kato, a male boxer at the club.
A contribution to the biggest export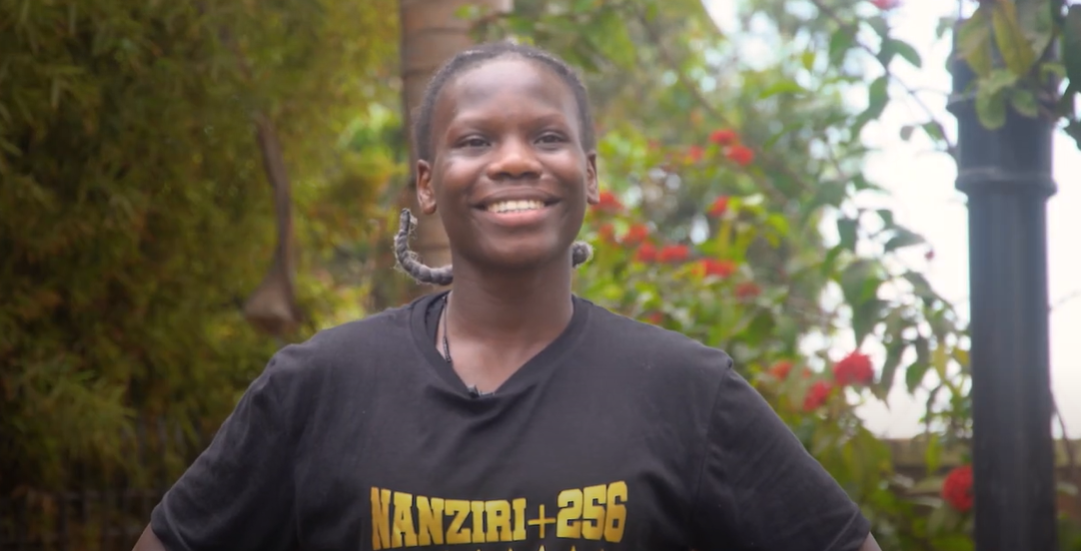 Uganda turned a new page in its boxing history last year when it sent the first female to the 2020 Olympics with Mukankusi at the helm of the female national team.
"It is amazing for me to see these success stories and yet I never thought I would make it this far. We are doing more to build a strong female boxing team," she relates.
The nation's only professional female boxer Catherine Nanziri. Nanziri who held Uganda's flag at the olypics says boxing offers an enormous opportunity for women and they should be encouraged to join the sport despite the challenges.
"I can tell you women is boxing. We as women deal with a number of challenges and that is what boxing is about. Our courage to surmount them is what makes us more resilient in the ring. So given the opportunity, girls can shine at this sport," Nanziri says.
History has been caught on the wrong side of women boxing in the past, with several countries outlawing the sport in the past. Not until 2012, women never featured at the Olympics, in the boxing category. This is testament to the discrimination that has surrounded boxing.
Thousands of kilometers away from London where the 2012 Olympics took center stage, it gives hope that great strides are being taken in several Kampala suburbs.